SCADA- Features, Application, Working and Career Scope
SCADA allows for real-time plant information to be accessed from anywhere around the world.  SCADA has important role on automation project. SCADA has huge scope in all types of industries. The entire automation field is heavily reliant on them in an industrial setup.
SCADA or Supervisory Control and Data Acquisition is a system that aims to monitor and control field devices at remote sites. It uses a type of process control system architecture that uses computer and networked data communications. It can communicate with other devices to interact with industrial process plants and equipment. SCADA systems are crucial for industrial organizations because they help to maintain efficiency and process data for smarter decisions. This system is almost everywhere this including industrial plants, manufacturing, transportation, water control and power distribution. The basic SCADA architecture begins with Programmable Logic Controllers (PLCs) or RTUs. The software processes distributes, and displays the data, helping operators and other employees analyze the data. SCADA systems are used by industrial organizations and companies in the public and private sectors.
Join our inclusive and innovative Robotics & Automation Community
Join Engineering Communities and Events related to your Career Path.
SCADA consists of 3 parts
Remote Terminal Unit (RTU) 
Communication System
Control Terminal System (Master Terminal Unit MTU)
Storage of performance data in order to correct quality problems
Making operatives' jobs easier by having graphical statistics presented in real time
Automated Controls
A large amount of data can be stored by using SCADA systems
It improves energy savings due to the optimization of the plant
Quick Response to Issue
The data can be displayed in various formats as per user requirements.
Tracking past records
Many types of data can be gathered from RTUs (Remote Terminal Units) connected with the master unit.
The data can be displayed in various formats as per user requirements.
It is scalable and flexible in adding additional resources.
Join the Mechanical Engineers community and unlock a world of innovation, collaboration, and professional growth!
Electric power system, operation and control.
Manufacturing industries or plants
Water and sewage treatment plants
Traffic control
Telecom and IT based systems
Mass transit and railway traction
Lift and elevator control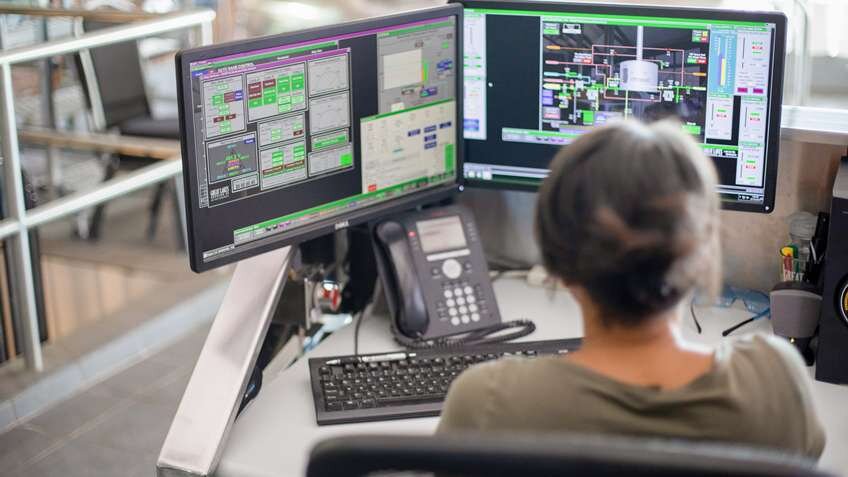 Join Engineering Communities and Events related to your Career Path.
The companies using SCADA software are –
Honeywell
Schneider
ABB
Siemens Energy
GE Grid Solutions
Salary of an employee who knows SCADA is ₹18.7 lakh/year.
Join the Engineering Research and Innovation Community
Current day SCADA systems have adapted to the changing technologies and have a great advantage over the old SCADA systems.