Patran- Features, Application, Working and Career Scope
Patran is used by the world's leading manufacturing companies as their standard tool for the creation and analysis of simulation models. It helps engineers virtually conceptualize, develop and test product designs. It was exclusively developed for the aerospace industry. 
Patran is a widespread pre/post-processing software for Finite Element Analysis. It provides modeling, meshing, analysis setup, and post-processing for multiple solvers which include MSC Nastran, Marc, Abaqus, LS-DYNA, ANSYS, and Pam-Crash. It provides a rich set of tools that streamline the creation of analysis-ready models for linear, nonlinear, explicit dynamics, thermal, and other finite element solutions. It makes it easy for engineers to deal with gaps and slivers in CAD and enables the creation of models from scratch. Meshes are easily created on surfaces and solids. It is available for Windows and Linux. MSC offers a free student version of MSC Patran. Patran's comprehensive and industry-tested capabilities ensure virtual prototyping efforts. It provides faster results.  
Join the CAD/CAM & Product Design community and elevate your design skills to new heights!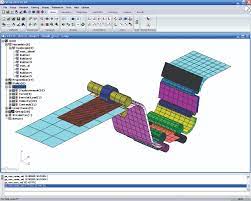 Join Engineering Communities and Events related to your Career Path.
CAD geometry support 

 

Better use of memory 

 

Cost efficient

 

Increase productivity of your design and development process

 

Reduce development costs through increased use of simulation technologies

 

Improve productivity and accuracy with 

multidiscipline analysis and optimization

 

Comprehensive results post-processing.

 

Results standardization through results templates.

 

Intuitive graphical interface with direct access of 

 

CAD geometry with automatic/interactive feature recognition.

 

Robust automatic surface and solid mesh generation with advanced surface mesh-on-mesh capability.

 

 Create connectors and bolts with pre-loads

 

Full 3D general contact available for nonlinear analyses.

 
Join the Mechanical Engineers community and unlock a world of innovation, collaboration, and professional growth!
 

Create connectors and bolts with pre-loads

Support for Nastran's Design Optimization and Topology Optimization.

Support for Nastran's Superelements

Support for Marc's Coupled Analyses

Customization through Patran Command

Language (PCL).

 
Join the Aerospace Engineers community and soar to new heights of innovation
Used in aviation and aerospace sectors

 

Satellite structure 

 

Aircraft primary structures

 

Secondary aircraft structures

 

Landing gears of different aircraft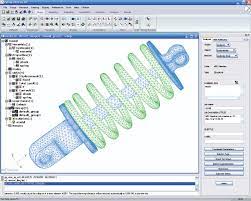 Join Engineering Communities and Events related to your Career Path.
Companies using MSC Patran software in India are : 
ADITS

 

MSC Software(Indo pacific)

 

Federal Emergency Management Agency 

 

University of California-Los Angeles

 
The average salary of an employee who knows MSC Patran is ₹17.2lakhs. 
Join the Engineering Research and Innovation Community
Patran is an excellent solution for finite element modeling and results visualization and processing. By enabling engineers to access one of the industry's leading analysis programs from MSC software. It can help organizations reduce the cost and burden and get better products to market faster.