OpenFOAM- Features, Application, Working and Career Scope
Computational modeling is already central to modern engineering and industry with the demand for skilled professional is rising with time. OpenFOAM is an excellent way to learn this method and greatly enhances the ability to learn engineering problems. 
OpenFOAM is the free, open source CFD software and it stands for Open Source Field Operation and Manipulation.  It has a large user base across most areas of engineering and science, from both commercial and academic organisations. It is a C++ toolbox for the development of customized numerical solvers, most prominently CFD. It is a huge library of about 1.5 million lines of C++ code located in hundreds of files. It is owned by the OpenFOAM Foundation and distributed exclusively under the General Public License (GPL). The GPL gives users the freedom to modify and redistribute the software and a guarantee of continued free use. OpenFOAM has an extensive range of features. It is used by thousands of people worldwide in industry and academic to solve wide variety of computational problems. OpenFOAM is professionally released every six months.
Join the Mechanical Engineers community and unlock a world of innovation, collaboration, and professional growth!
Join Engineering Communities and Events related to your Career Path.
OpenFOAM has extensive range of features like –
Fluid dynamics/ physical modelling
Turbulence modelling
Reynold average simulation (RAS)
Large eddy simulation
Thermophysical modelling
Conjugate heat transfer
Porous media
Reaction kinetics/chemistry
Data Analysis
ParaView post processing
Graph and data monitoring
Geometry And Meshing
Mesh conversion tool
Mesh generation for complex geometries
Mesh manipulation tool
Numerical Solution
ODE system solvers
Numerical method
Linear system solvers
Computing and Programming
Equation syntax
Parallel computing
Libraries of functionality
Join the Aerospace Engineers community and soar to new heights of innovation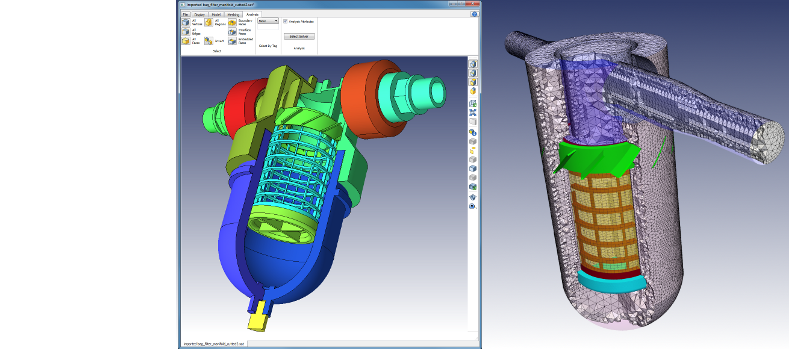 No license cost
Wide range of applications and models ready to use.
For all the non-CS engineers it is an excellent resource to build up your programming and specially C++ prowess while working on practical engineering problems.
It provides you with an excellent opportunity to learn advanced C++ like templates, runtime polymorphism, policy-based design 
Easy automation
Able to quickly achieve accurate results
It offers great scope for custom development. It has the ability to create individualized solutions
Still open source but with commercial entity in the back
Join our inclusive and innovative Robotics & Automation Community
Automobile and aerospace industries
Cement, process and chemical industries
production and manufacturing industries
Heating and ventilation of building, car, bus, and , and civil aircraft
Weather forecasting
Defence and space applications
Biomedical applications
Join the Engineering Research and Innovation Community
Join Engineering Communities and Events related to your Career Path.
WHY OpenFOAM IS IMPORTANT
A CFD Analysis widely in many automobile, mechanical, process and chemical, and aerospace industries. Due to an increase in computational power and well established CFD software, simulations have become affordable for both medium and large-scale industries. Companies currently using OpenFOAM are:
Oak Ridge
General Motor
AMD
Fisker Inc
Rivian
The average salary of CFD analyst is ₹ 17.8 lakh/year.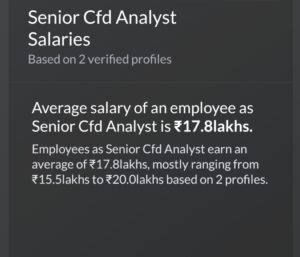 All commercial tools have only an attractive GUI wrapped around the code. OpenFOAM is raw and mature. It allows to see the code and modify it according to need.