MULTISIM - Features, Application, Working and Career Scope
Developed for the educator who needs to teach all aspects of circuits and electronics, Multisim Education Edition can help seamlessly move students from theory to simulation to the lab, regardless of the application area.
Multisim is industry-standard SPICE simulation and circuit design software for analog, digital, and power electronics in education and research. It allows the simulation to be performed instead of physically connecting the different types of IC chips, wires, and breadboards. The Multisim design approach helps to save prototype iterations and optimize printed circuit board (PCB) designs earlier in the process. It  has been optimized for usability to ensure domain experts and researchers can quickly realize their PCB designs. The latest version of Multisim enhances already powerful simulation technology with the ability to analyze analog, digital, and power design electronics.  
Join the CAD/CAM & Product Design community and elevate your design skills to new heights!
Join Engineering Communities and Events related to your Career Path.
Design to Specification With Accurate, Device SPICE Simulation Models

 

Multisim is equipped with a database of over 26,000 components validated by leading semiconductor manufacturers such as Analog Devices, Infineon, NXP, ON Semiconductor, and Texas Instrument

 

Reduce Prototype Iterations With Advanced Simulation

 

An intuitive simulation environment makes it possible for you to optimize the performance of circuits

 

Evaluate circuit behavior with 20 advanced SPICE analyses (such as AC, Monte Carlo, and Noise) and 22 easy-to-configure measurement instruments.

 

Unique analysis expansion capabilities

 

Optimize Power Electronic Performance With Greater Ease

 

Easily move through the design flow from complex schematic file

 

Domain experts, engineers, and researchers can shorten time to prototype using the integrated platform of Multisim and Ultiboard.

 
Join the vibrant Electrical & Electronics Engineers community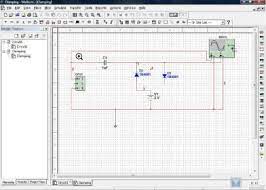 Aerospace and National Research Applications:

Multisim has proven success in a wide range of aerospace and national research applications including avionics equipment for data acquisition, communication applications, and the design of electronics for defense systems.

Semiconductor Analysis Applications:

It combines an industry-leading simulation engine with accurate devices from semiconductor manufacturers 

Life Science, Medical Devices, and Bioinstrumentation Applications:

It provide

s

domain experts and researchers with an intuitive, yet advanced platform to rapidly prototype

.

Energy and Power Applications:

Power and energy applications have an increasing need for the advanced and accurate simulation technology

Low-Frequency Circuit Design for RF Applications:

It provide

s

RF engineers with easy-to-use tools to quickly complete complex designs and prototypes .

Automotive Electronics Applications:

Leading worldwide car manufacturers, multinational automotive part suppliers develop car electronics

faster

.
Join our inclusive and innovative Robotics & Automation Community
Join Engineering Communities and Events related to your Career Path.
WHY MULTISIM IS IMPORTANT
The companies using Multisim software are : 
Deloitte India 

 

EZ Mall- Eseel Group Venture 

 

Velizy Vilacoublay

 

Amaris Consulting 

 
The average salary of an employee who knows Multisim is ₹23.6lakhs.
Join the Engineering Research and Innovation Community
Multisim is widely used in academia and industry for circuit education and electronic schematic design. It allows users to take the simulation  technology used in academic institutions and industrial research today, and use it anywhere, on any device.