Internet of Things - Definition, Benefits, Working and Career
Internet Of Things (IoT)  is one of the most important technologies of everyday life. IoT is most abundant in manufacturing, transportation and utility organization. Internet Of Things (IoT) has primarily changed the model of interaction between intelligence between intelligent solutions, real-life objects to improve our daily life.  
WHAT IS INTERNET OF THINGS?
The Internet Of Things or IoT is a system of interrelated computing devices, mechanical and digital machines. Thanks to the fastest Wi-Fi and amazing 5G and improvements in AI. IoT has primarily changed the model of interaction between intelligent solutions and real-life objects. It has the ability to transfer data over a network without requiring human-to-human or human-to-computer interactions.  
IoT sensors 

 

Connectivity

/ 

Network

 

Cloud 

 

Hyper Decision Framework 

 

User Interface 

 
Increase your Exposure in Design and Manufacturing.
Join Manufacturing Central Network
HOW DOES INTERNET OF THINGS WORK
An Internet Of Things or IoT ecosystem consists of web-enabled smart devices that use embedded systems such as sensors, processors and communication hardware. IoT devices share the sensor data they collect by connecting to an IoT gateway. These devices do most of the work without human intervention.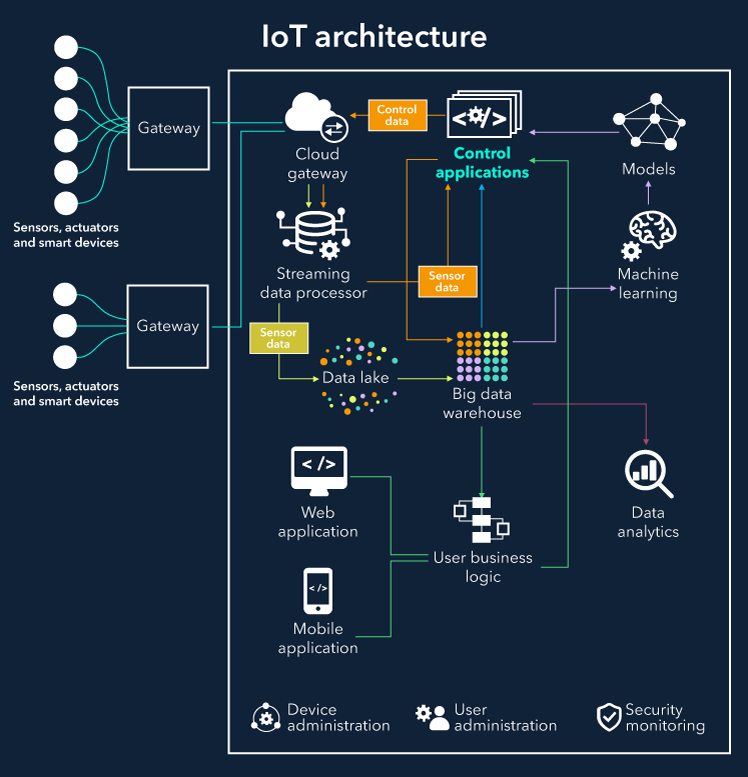 BENEFITS OF INTERNET OF THINGS
Ability to access information from anywhere at any time on any device

 

Transferring data packet is over a connected network saving time and money.

 

Better use of resources and 

assets

 

Cost-effective operation 

 

Efficient operation management 

 

Automating tasks helping to improve the quality of a business's services and reducing the need for human intervention 

 

IoT generate massive quantities of data.

 
WHY INTERNET OF THINGS IS IMPORTANT
The IoT is one of the most prominent tech trends to have emerged in recent years. It helps people live and work smarter. The IoT provides a platform that creates opportunities for people to connect these devices and control them with big data technology. Internet Of Things (IoT) development companies in India are  
Hyperlink Infosystem 

TCS 

Infosys 

LTI  

Wipro  

Tech Mahindra  

HCL Tech 
The average salary for an IoT engineer is ₹4L/year.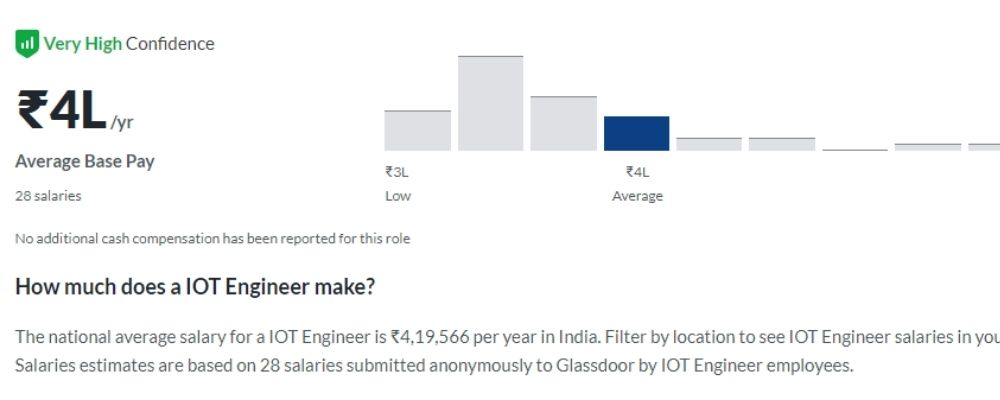 IoT will become more widespread and useful in the nearest future. It provides more trustworthy image of the company. Increasingly, organizations in a variety of industries are using IoT to operate more efficiency. 
Increase your Exposure in Career in Engineering.
Join Career Central Network