Master GRE Preparation
Notes, Videos, Quizzes, Mock Test Series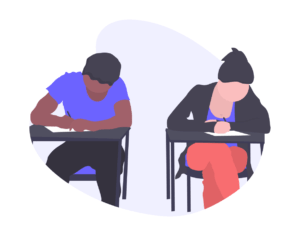 The Graduate Record Examinations is a standardized test that is an admissions requirement for many graduate schools in the United States and Canada and few in other countries. The GRE is owned and administered by Educational Testing Service. The test was established in 1936 by the Carnegie Foundation for the Advancement of Teaching.
Academic Resources
Get all PDFs and Video Lectures for all subjects related to GRE.
Free Subject Quizzes
Solve Unlimited Questions of all subjects related to GRE and test your level of preparation