Master GATE 2023 Preparation
Start Learning Now!!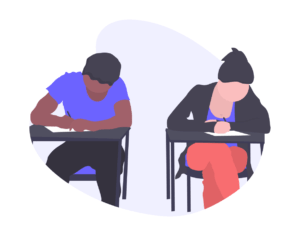 The Application form for GATE 2023 will be released in first week of September and then only the exam date will be public. In GATE 2022, two subjects Geomatics Engineering (GE) and Naval and Marine Engineering (NM) has been introduced. Also, a new Question type called MSQs(Multiple Select Questions) has been introduced in GATE 2021.
GATE 2023 Application Fee:
For Regular Period (Per paper): 
Female Candidates: ₹750 only,
SC/ST/PwD Candidates: ₹750 only,
All other Candidates: ₹1500 only
For Extended Period (Per Paper): 
Female Candidates: ₹1250 only,
SC/ST/PwD Candidates: ₹1250 only,
All other Candidates: ₹2000 only
GATE 2023 Examination Pattern
GATE Exam consists of 65 Questions with maximum marks 100 and time duration of 3 hours. There are two sections in GATE Exam:
(a) Section A: General Aptitude
(b) Section B: Core Subjects
From GATE 2021, there are three types of Questions:
(a) Multiple Choice Questions (MCQs)
(b) Multiple Select Questions (MSQs)
(c) Numerical Answer Type Questions (NATs)
Step 1: Open GATE 2022 website and Click on Download Score Card OR Alternatively visit GATE 2022: Candidate Login directly.
Step 2: Login using Enrollment ID and Password
Step 3: Click on Score Tab
Step 4: Download the Scorecard as it is being displayed on screen
Get the necessary notes of all the important topics for all the subjects as the PDFs and available for Download
A team of experts will help you in preparation and provide you assistance with your doubts and other issues.