Full Stack Development Training Program
Become a Full Stack Developer today with 100% Placement Assistance. Get intensive training from industry experts and complete various large-scale web products as per the industry requirement. Become industry-ready today!!
Why should you undertake this Program?
Industry Statistics For Full Stack Developer
Over 4 Million Full Stack Developer profiles have been created in year 2022-2023
Demand of a MERN Full Stack Developer has grown by 63% in 2022-2023
Average salary of a Full Stack Developer in India is ₹7.5L p.a. extends maximum up to 17L p.a.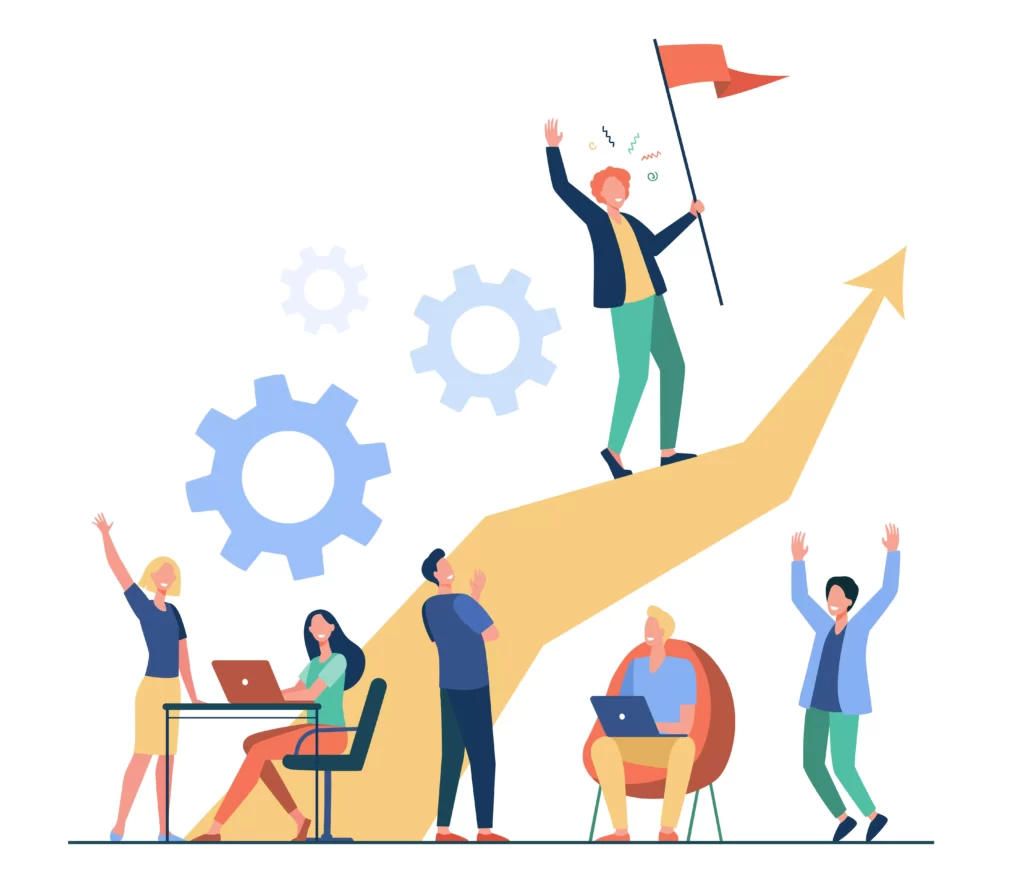 Program Designed by Keeping you in mind
Start building your first website with the concepts of HTML like Tables, Media, Forms and Semantic HTML.
Learn to apply the concepts of CSS like Positioning, Box, flexbox, grid and Advance CSS like Transformation and Transition.
Understand the concepts of JavaScript like statements, Functions, Objects, and classes. Improve yourself in advanced JavaScript like Async Await, Callback etc.
Data is a core segment of any application. Learn the concept of MongoDB, starting from insertion, updation, deletion as well as Aggregation of Data in the Database
Backend is an essential part of any website development. Learn about working with Restful APIs, Database connection, and user Authentication with Express JS
Learn everything about Basics concepts of React JS. It includes Component, React Hooks, Context API, and everything that will make you React Expert.
Now you are an Expert in React, so we can enter in Advanced React world to understand Routing, Material UI, HTTP calls to the backend and much more.
You have now ability to create a Full Stack application, and now it's time to deploy it. In this section, learn about Git and GitHub. How to do push/pull operations in Github.
Companies are looking for someone who thinks out of the box (one step ahead). In this section, you will learn Typescript, Introduction to Angular and other webdev tools.
After becoming technically sound, getting a Job is still a long journey. In this era of technology, your public profile like LinkedIn matters a lot, we will help you build Public Profiles, Job Hunting, and Resume Creation.
Interviewers always lookout for people who can think outside the box, so they design their questions accordingly. We will prepare you for questions that are mostly asked in technical interviews.
After clearing the Technical round, the PI round also becomes a big challenge for people because your communication, body language, teamwork, salary negotiation etc. come into account
Project You Will be Working on
Projects are an essential part of upskilling as it proves the expertise of a person in that skill. In this program we will help you create two projects in two different streams to provide you a wide scope for placements.
What more you are getting? Always be excited for Bonuses
100% Placement Assistance
We will first improve your resume followed by your LinkedIn profile and then prepare you for every trick that will be there in your interview. We assure you the Job of at least 6 LPA* (can vary from Fresher to Experienced).
We will help you tackle Top Questions and Answers on JavaScript based Full Stack Development and related topics to crack Technical Interviews. Also access to LIVE Sessions for Interviews preparation.
We host weekly doubt sessions to clear your concepts and help you debug your codes so that you understand the process better an can create a better Full Stack Application.
We share your profile to our Global network of Recruiters and they provide Paid Internships, Freelancing and Direct Placement as per yur qualification.
Sanjeet is a Full Stack Software Developer, Mentor, and Educator. He worked for the Infosys ETA department for more than three years.
Within this duration, he trained more than 3000 new joiners in MERN and MEAN Stack. He is an expert in JavaScript frameworks like React JS, Angular, and Node JS. 
We take payment only in a SPLIT WAY of
₹5000 + ₹5000 + ₹5000
We believe Money should not be in the way of Learning and Upskilling. Anyone can start this program with

₹5000

only.
You can stop the payment if you finish the program before the end of three months (Isn't this exciting?)
Frequently Asked Questions: