Master ESE 2022 Preparation
Start Learning Now!!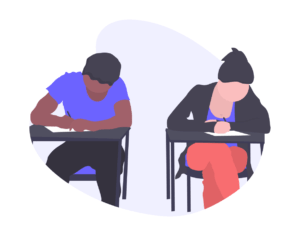 The official ESE 2022 Notification released on 07 April 2022. Union Public Service Commission conducts Engineering Services Examination (ESE) every year to recruit engineers for posts and services in various public works department as Water, Transport, Railways etc. 
ESE 2022 will be held in three parts:
(a) Preliminary Examination
(b) Mains Examination
(c) Personality Test
Recruitment on the results of this examination will be made to the Services/ Posts under the following categories:‐
Category I‐Civil Engineering.
Category II‐Mechanical Engineering.
Category III‐Electrical Engineering.
Category IV‐Electronics & Telecommunication Engineering.
ESE 2022 Examination Pattern
The examination shall be conducted according to the following plan :—
(i) Stage‐I: Engineering Services (Preliminary/Stage‐I) Examination (Objective Type Papers) for the selection of candidates for the Stage‐II: Engineering Services (Main/Stage‐II) Examination;
(ii) Stage‐II: Engineering Services (Main/Stage‐II) Examination (Conventional Type Papers) and
(iii) Stage‐III: Personality Test
The Union Public Service Commission (UPSC) has declared the UPSC ESE 2021 result in online mode on its official website upsc.gov.in on August 6th. The result has been released for all candidates who qualified for the UPSC ESE exam prelims exam. UPSC releases the result of UPSC ESE 2021 in two parts, the first time they release the roll number and the second time with name and roll number.
Unlimited Practice Question
You will get an access to a pool of questions from all subjects of your branch to practice for UPSC ESE 2023
A team of experts will help you in preparation and provide you assistance with your doubts and other issues.